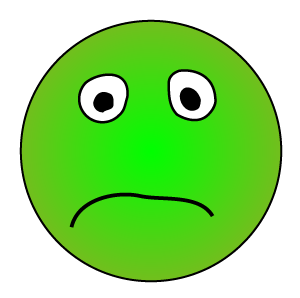 Sometimes I feel like I fall short in everything I do.
Back in the day, I was an overachiever. I thrived on overextending myself. Somehow- in the last 13 years since High School- that has changed. These days, I don't overachieve. I don't even
achieve
most of the time. I feel overwhelmed all. of. the. time. There is so much I
want
to do- but it all seems so difficult that I pretty much give up before I even start.
I want to lose weight yet I have no willpower (Have you noticed the lack of Weigh in Wednesday posts?)
I want to be great at my job yet I don't even like it enough to give it my full attention when I can.
I want to be the perfect Mom yet my kids are stuck at work with me every day where I can only give them little bits of attention.
I want to be a great wife yet I am constantly bickering with my husband.
I want to have a lovely house yet I can barely find time to finish one load of laundry.
I can't seem to get it together lately. I always feel so tired. Is it laziness? Is it normal? I'm not sure how to fix it. I want to get back to the way things used to be. I want to be a more current version of the straight A student I used to be.
I'd love to get back to looking like this- and I thought I was fat here!!
In the past few weeks I've at least been following the C25K plan- but tonight I even failed at that. I wasn't feeling it- but I went anyway. I was only able to finish half of the runs. During the third 90 second run I got a stitch in my side (that's what it's called when it feels like someone is stabbing you under the ribs with every breath...right?) and I felt like I was going to barf up my dinner (sorry-TMI). I had to walk the rest of the way home except for one dark and creepy area that I felt compelled to run through.
I will re-do Week 2 Day 3 tomorrow- but I'm disappointed that I couldn't finish it today. It's just one more thing to add to the list.
Sorry for the pity party- I just needed to get that out.
Thanks for reading!